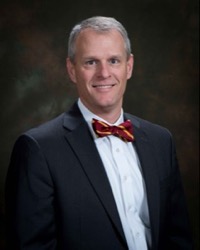 I would like to congratulate you on your hard work, dedication, and decision to join an elite team of nurses trained in the art of anesthesia. Nurse anesthesia continues to be ranked as one of the most lucrative careers both financially and from job satisfaction surveys. I want to personally thank you for choosing MTSA as the vehicle to achieve your higher education goals.
To become a member of one of the greatest professions in nursing, it will demand a level of responsibility you must adapt to quickly.  Your success at MTSA, is in part, self-determined as we guide you on your journey. Every late night and long weekend will be worth the effort as you apply the anesthesia knowledge you've learned in the clinical setting.
I look forward to meeting you again and participating in your journey at MTSA!
Welcome!
Dr. Rusty Gentry
Program Administrator